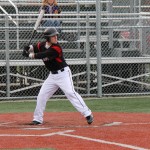 It wasn't supposed to be like this for the Lake Stevens Vikings, and the Hawks' Austin Johnson put a dramatic exclamation point on that fact with a 2-run, walk-off home run in the bottom of the 8th inning to give the Hawks a 4-2 opening day victory.
The Vikings do have a complaint of sorts. First of all, the game was supposed to be played at Lake Stevens. Thanks to recent heavy rains, however, the pre-season 4A favorite hasn't even practiced on their yard let alone played a game on it. So, they found themselves heading south to Mountlake Terrace to play on the forgiving field turf.
But that was Tuesday, and then the thunderstorms hit and the game was postponed to Wednesday – again at Terrace. So, what was supposed to be a home opener for the Vikings turned out to be an opening day road loss for the team that many say should contend for this year's 4A state title.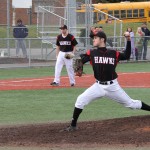 But, so much for the Vikings.
Terrace's Alex Hatch started on the bump for the Hawks and looked sharp giving up a couple of hits, but consistently finding his way into a ground ball to get out of any trouble. Hatch went four innings and left the game ahead 2-0 although he ultimately got no decision.
Johnson's theatrics wouldn't have been necessary, but the scrappy Vikings aggressively pounded the ball in the top of the seventh inning and cranked out two runs before the Hawks could retire the side.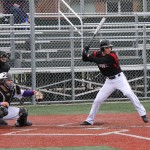 The Hawks scored first with two men on and one out when freshman first baseman Dominic DeMiero hit what looked like a double-play ball to the right of the Vikings' 2nd baseman. Lake Stevens got the out at 2nd, but the throw to first got away and the Hawks scored on the error.
The Hawks' second run came via an error as well following a well-executed bunt by reliever Conner Eddy down the third base line with runners on. Again, the Vikings first baseman bobbled the ball and the Hawks took advantage.
Story continues below advertisement
Reliever Josh Fitch followed Eddy on the mound and earned the victory.
The Hawks host Kamiak on Thursday then travel to Jackson on Friday as they face three of the top 4A teams before heading into WesCo 3A regular season play.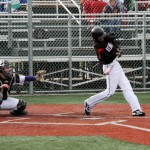 For the latest schedule, follow the Hawks on their MaxPreps website.
prac·ticed: Expert, typically as the result of much experience