Updated March 31, 10:33 a.m.
A public memorial service will be held on April 7 for 2011 MTHS graduate Forest Jackson, who was killed at his residence in Mountlake Terrace on March 29.
The service will be held at the 11 a.m. mass at St. Catherine of Sienna Catholic Church at 814 NE 85th St. in Seattle. The Jackson family said anyone is welcome to attend the service.
Jackson was killed on March 29 at his residence after being stabbed several times, according to police. You can read the full story here.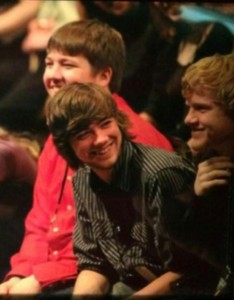 Story continues below advertisement