ASB Executive Elections 2014: Public Relations
By Jaira Arcilla
March 19, 2014
[vc_row][vc_column width="1/1″][vc_video link="http://www.youtube.com/watch?v=Lgw7Pr6gbwc"][/vc_column][/vc_row][vc_row][vc_column width="1/2″][vc_column_text]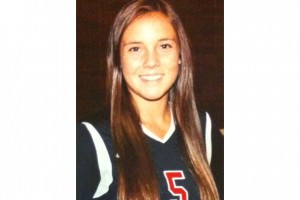 The main reason I decided to run for big 6 is because I truly love being a leader. In middle school I was the ASB president. This year is my first year on ASB in high school, I'm the junior class Vice-President. As a leader in high school I definitely have a lot more responsibility but I really enjoy it. Even though being a leader can be a very challenging job, I think that it is a very rewarding experience.
As far as my mission on ASB and my vision for our school; I want to see a lot of changes happen. Not only do I want to see a lot of changes, I want to be part of the changes. Here at Mountlake Terrace we have a great sense of community, full of accepting and diverse people, which is why I personally really enjoy going to our school. Although, there is always room for improvement. I want to help enhance our school's spirit and pride. I want to help make our school more cohesive and more inclusive. To do this I will voice not only my friends or classmates opinions but the entire student bodies.
I am running for Public relations because I am a people person, I love working with people. I believe that I have a lot of helpful leadership attributes that will contribute greatly to big 6 as well as our school. If you vote for me I guarantee that you will not regret it.
[/vc_column_text][/vc_column][vc_column width="1/2″][vc_column_text]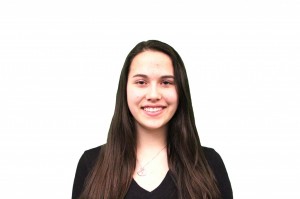 My name is AsiaLee Donnelly and I'm running to be your 2014-2015 ASB Public Relations. I am currently a sophomore, and for the past two years I have had the privilege to serve as the class of 2016 Vice-President. In my years serving in ASB I have gained experience in having a leadership role and learned a lot about our school. I personally love school and my hope is that everyone wants to come to school to see what new experiences each day holds, and I want to help provide those experiences and opportunities. As a leader in ASB it is my job to do what is best for the school and the students. I hope to serve and be a voice for the student body. I want to help students become more aware of what ASB is doing. I know some people are unsure of exactly what happens in ASB and what we do and I want to get students more involved because our actions affect everyone. I want students to be able to contribute ideas they have to ASB, whether through anonymous suggestions or direct conversations. I hope to be someone everyone feels comfortable coming to with ideas, comments, questions, and concerns, because I am here to serve you and make this upcoming year successful and the best it can be so everyone enjoys their high school experience. Thank you for your support and remember if you want to have a say, vote AsiaLee today for Public Relations.
[/vc_column_text][/vc_column][/vc_row]