[vc_row][vc_column width="1/1″][vc_video link="http://www.youtube.com/watch?v=fHC4veL-zpk"][/vc_column][/vc_row][vc_row][vc_column width="1/2″][vc_column_text]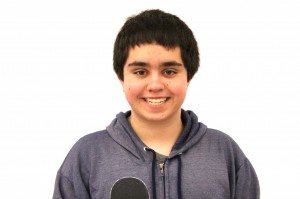 My name is Cody Bowman and I want to represent you as your next ASB President. I will represent your ideas and concerns so your voice and issues are heard by both the school administration and all of ASB. Taking strong action for positive results for the MTHS student body is my number one concern. I will find ways to help all students be involved in the school and to help promote unity among all students.
All students should feel like they are part of the Terrace family. We have a great student body, but we need to find more ways to build connections with each other so ALL students feel included. We need to find ways during school hours, for example, at lunch time, to allow students to be more involved in the school and community, without only having to go out of their way after school to be involved.
To have the best school possible, all students should be active in promoting their own views, ideas and values. It is when we come together with creative ideas and share our thoughts that great things can happen. As your ASB president, I will do everything I can to make it easy for you to get involved and make your own voice heard.
[/vc_column_text][/vc_column][vc_column width="1/2″][vc_column_text]
"The best antidote I know for worry is work. The best cure for weariness is the challenge of helping someone who is even more tired. One of the great ironies of life is this: He or she who serves almost always benefits more than he or she who is served."
-Gordon B. Hinckley
This is how I choose to live my life. This is how I will run the school as President.
[/vc_column_text][/vc_column][/vc_row]
Story continues below advertisement