Lady Hawks history making season comes to an end
By TK Johnson
March 1, 2014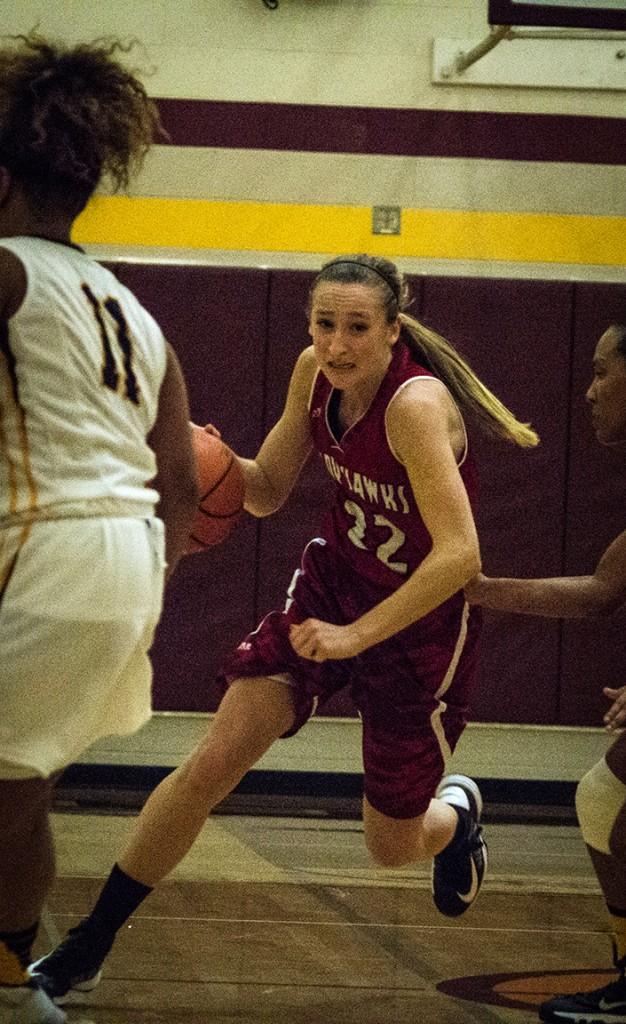 Friday night, the Mountlake Terrace Lady Hawks lost to the Lincoln Lady Abes, 61-59, in the Regional round of the State Basketball Tournament. 
Throughout the first half, Terrace stayed ahead of Lincoln. Going into halftime, the Lady Abes had shortened the gap to 28-26 with the Lady Hawks leading.
At the beginning of the second half, Lincoln switched up their defense and that worked in favor of the Lady Abes as they went on a 16-4 run taking a 10-point lead.
"They (Lincoln) switched up their defense and we didn't want to attack them," Terrace head coach Zach Wilde said.
The Lady Hawks were frustrated in most of the second half and that led to turnovers, risky and quick shots, ending in the Lady Abes pulling too far ahead for the Lady Hawks to catch up.
However, even though the Lady Hawks lost, the fact remains that this team made school history.
The farthest that the women's basketball program had gone before this year was district playoffs in 1980. This year the Lady Hawks were one of the top teams in the state, making the Regional round of the State Tournament.
"As much as the scoreboard says it's a loss, it's a win," Wilde said. "Especially where this team was, and where they are now."