After the Lady Hawks' second win of the season, it's time for Terrace to start paying attention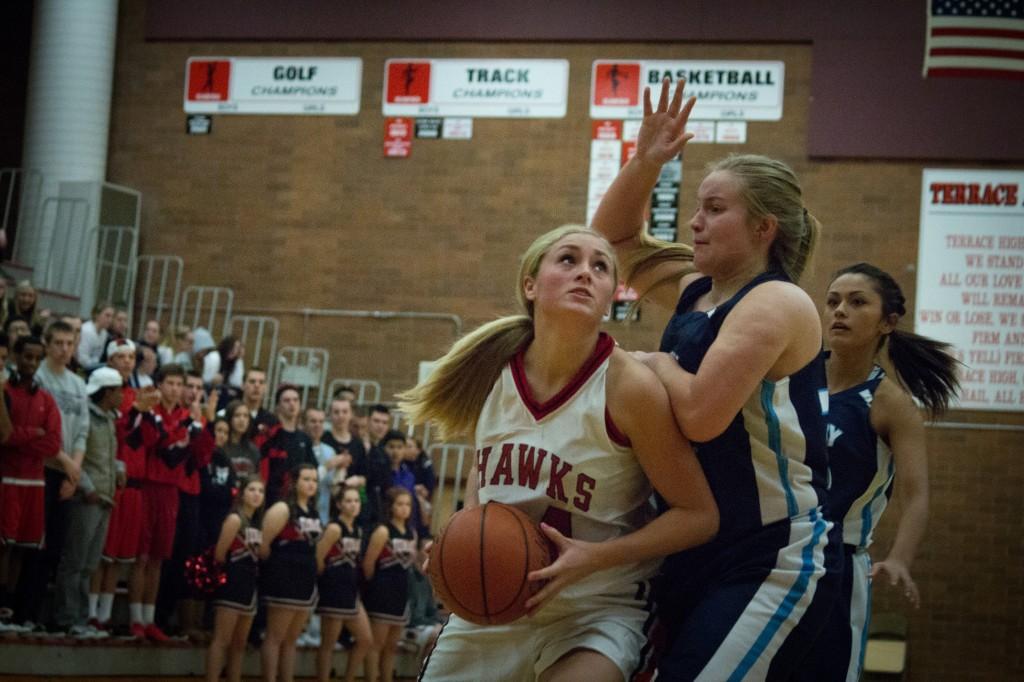 Last year the Hawks' girls' basketball team opened their season 1-8. Last year the Hawks didn't have Coach Zach Wilde. Last year the Hawks didn't play such a crisp, clean offense and swarming, stifling defense.
Thursday's 52-26 clear defeat of the Sultan Lady Turks, along with their 65-46 rout of Cascade on Wednesday sends a clear message to league that they are a force to be reckoned with.
It was another night were transition points were a key for the Hawks. They scored early and scored often, leading 19-6 at the end of the first quarter, going on an 11-0 run just before the midpoint of the quarter.
Most noticeable to the Hawks offensive onslaught was their defense. Juniors Riley Zucker and Samantha Romanowski had several steals apiece, often leading to easy transition baskets. Defense has always been a staple of the boys' program, but never like this. Coach Wilde's swarming full court press has had both teams struggling to get the ball past the halfcourt line, with passes often being intercepted by Romanowski's lengthy arms or being tipped away to another Terrace defender.
On the downside, nearing the end of the second quarter and the beginning of the second half, as the Hawks slowed down their offense, play began to grow sloppy. They seemed to have several miscommunication issues, setting up incorrectly for plays or failing to run them at all. While it is just the second game of the year, if working out all the kinks takes too much time, it can cause issues down the road.
At the same time, the Lady Hawks' foul issues were flawless tonight, never even allowing Sultan to reach the penalty.
While fouls may not have been an issue, it is worth noting that a 57% (8 for 14) free throw percentage is a little bit lackluster, especially if the game were much closer. This may just be another problem that will be worked out in time, but it can't help but be noted.
Through the first half, it felt as if the Hawks could hang with the WesCo elite (*ahem* Lynnwood). The Rowdy Rooters were present, but in anything but full force. It's time for Mountlake Terrace (and the league) to start paying attention to the other Hawks' basketball team. They are shaping up to be the dark horse to compete for the conference title.