Administration notified students and families about an alleged robbery near campus earlier this morning.
In a letter sent home by principal Greg Schwab to MTHS students and families, Schwab said a student reported being robbed at the "Naturescape" area of the campus.
Schwab wrote that the suspect did not have a weapon and the student was unharmed. He also said that the suspect was not a MTHS student.
According to the letter, the suspect is described as, "A male with a stocky build wearing a black hooded sweatshirt and jeans."
In response to the incident, Schwab said administration will take additional measures to insure campus safety.
Schwab wrote, "We take the safety of our students very seriously. We will be adding additional staff supervision to the Naturescape area of campus both before school and after school for the foreseeable future as a way to ensure our students' safety."
Anyone with information is encourage to call MTHS at 425-431-7600 or call 911.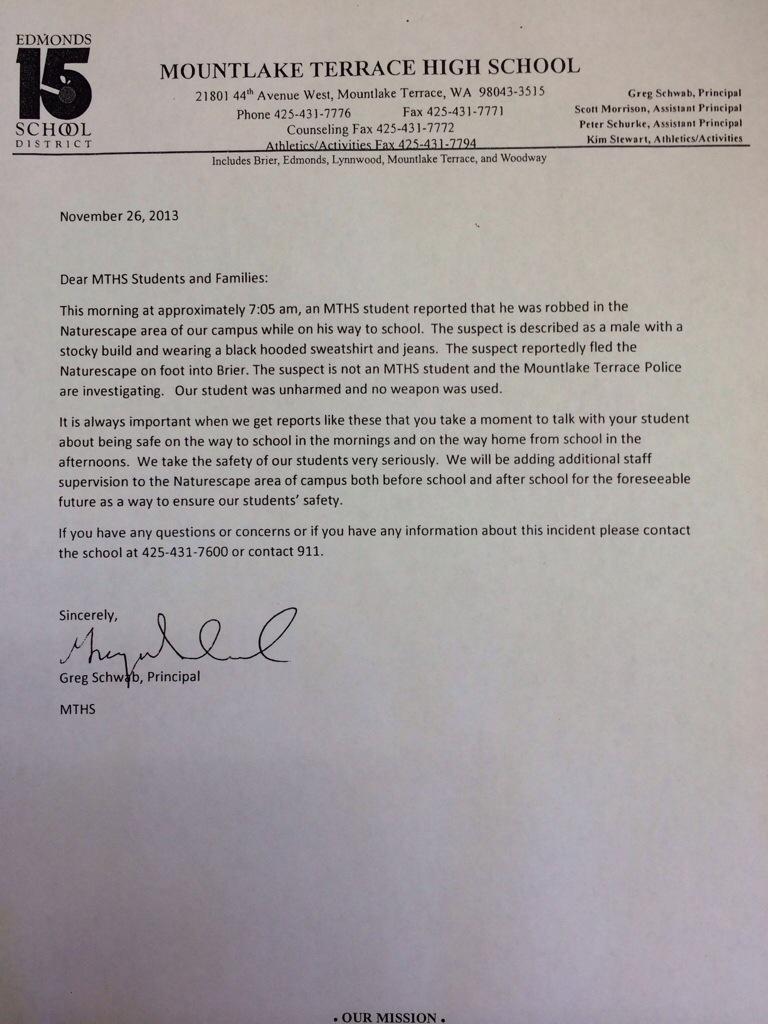 Story continues below advertisement