Principal Greg Schwab announced to staff via email Monday night that current interim assistant principal Dan Falk will be filling the position permanently.
In an email sent to MTHS staff, Schwab said, "[Falk] did an outstanding job in all aspects of the application process and through the process, and through his work this year as an Interim AP, he demonstrated his capacity for the position."
Falk began as interim assistant principal in Sept. 2013, when Scott Morrison left his position as one of the two assistant principals at MTHS to become principal at College Place Elementary School.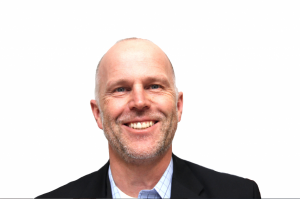 Falk completed the Danforth Educational Leadership Program at the University of Washington four years ago, while he completed his internship at MTHS as an administrator.
Story continues below advertisement
Prior to accepting the interim assistant principal role, Falk had taught humanities at Terrace since 2002. He worked closely with other humanities teachers, namely Steve Merlino and Chris Ellinger.
Related Story: Falk adjusting well to assistant principal position