Hawks dismantle Everett Seagulls 67-38, advance in postseason
By TK Johnson
February 18, 2014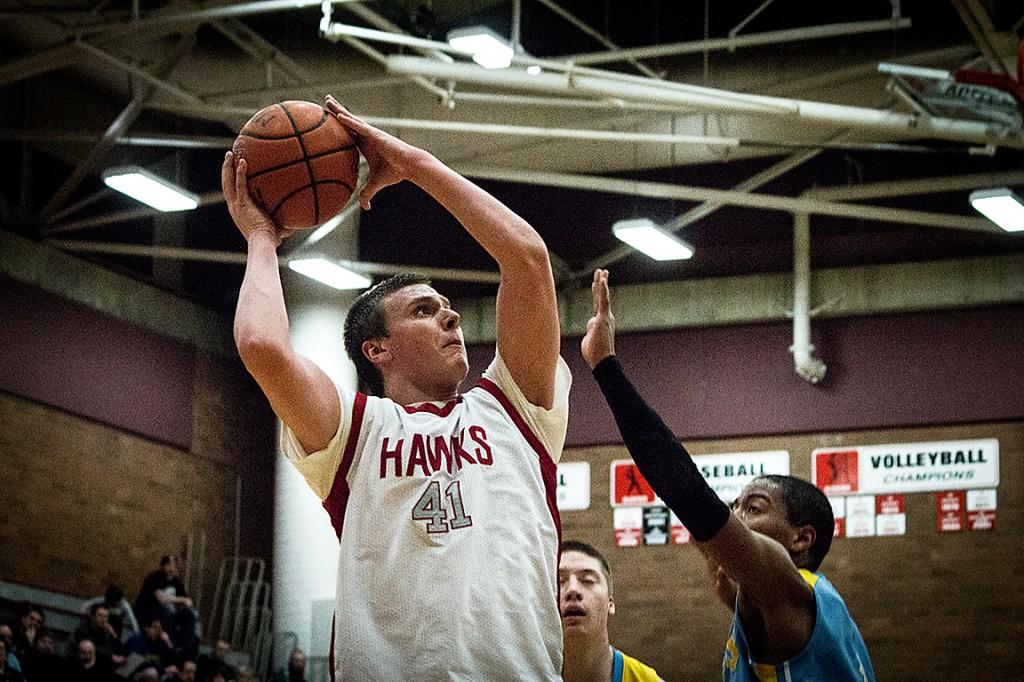 On Tuesday night, the Mountlake Terrace Hawks crushed the Everett Seagulls, 67-38 in the Terraceum.
After losing in heartbreaking game last Friday to Stanwood, the Hawks looked like a totally different team back at the Terraceum, only turning the ball over twice and holding the Seagulls to just three points in the third quarter and 10 in the fourth.
"It's so much about what we do on the defensive end," Head Coach Nalin Sood said. "We had two turnovers as a basketball team, which is really great job as our team. Handling the ball and not having turnovers is as important if not more important then the guys that are scoring."
The Hawks weren't just good on defense; they were great on offense, with Loren LaCasse leading with 24 points, Greg Bowman with 16, and Gabe Altenberger scoring 10 points in the first half.
"LaCasse had a good night scoring, but Isaiah [Green] did a great job handling the basketball, I think he had five assists and zero turnovers," Sood said.
"I think we have a good basketball team and have a chance to be successful," Sood said. "Whoever wins on Friday is going to have to play good basketball against us, and whoever we beat, if we beat them we'll have to play basketball against them. We'll find out at six o'clock [on] Friday night."
Terrace will take on the Tomahawks from Marysville-Pilchuck at Jackson High School on Fri. Feb. 21, tip off scheduled for 6 p.m. in a loser out game with the winner advancing to regionals; the game will be live-streamed on the Sound Live Sports Network.