Pro/con: Should school administrators monitor and block social media sites?
By Brie Benvenuti
February 18, 2014
[vc_row][vc_column width="1/2″][vc_column_text]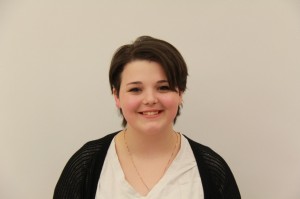 When you think of the topic of social media, what comes to mind? Is it positive, negative or even useful?
Many schools have rules as to what students can look up online.
With that in play, at least 40 school districts have put restrictive policies on social media sites and often have punishments for the students who break those rules.
Now, why social media sites? This is because social media is not very secure in general when it comes to safety.
You can set restrictions to your profile or page, but there are always loopholes for people to find information that was not meant to be released.
An example would be when you're on Instagram. If you have safety settings on your page, no one can see what you post. The problem with this is that people can still see the photo if you add a hashtag, which makes it available to anyone and everyone.
This brings me to my next topic that having a risk of violating someone's safety, your own safety or anyone's rights is not needed in a school zone. When a student is at school, during all hours of a school day, they are the staff's and faculty's responsibility.
Parents do what they can for their kids to follow their rules, especially when it comes to social media, but when on school grounds it is the students' responsibility to follow the rules set in place for them there.
Last year MTHS had many Instagram and Twitter pages that caused a lot of privacy and safety violations for students.
This is because someone didn't follow the rules set in place for them, and in the process they harmed a lot of people.
If you were one of the people affected by negativity through social media at MTHS, would you want the person causing the problem to get a disciplinary action put in place? Or would you want everybody to just forgive and forget?
There is also a high chance of seeing something that is against school rule or state law.
Since the probability of a student being minor is high, the school district has a right to do their best to ensure our safety.
Tumblr is blocked at our school because it is very easy for this to happen.
School should be a place where students feel safe online and having this, no one should abuse the rights others have.
MTHS has many social networking sites blocked from use because it is a learning environment.
MTHS has also had issues with social networking sites in the past, and many students have been harassed through them.
If something happens that you don't want repeated, do something about it.
That is exactly what MTHS did and is doing.
School is a place to prepare people for social skills in life and how to be responsible and respectable adults.
People have to learn from their mistakes in order to better everything around them, and if no disciplinary action is put in place when it is due, then how would one learn?
It's best to block social media sites from our school (within reason) because if not, it could actually invade many peoples privacy. Η
[/vc_column_text][/vc_column][vc_column width="1/2″][vc_column_text]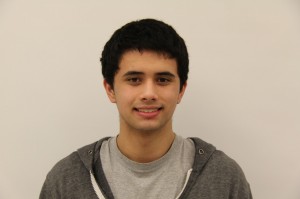 Over the past few years, many schools have begun monitoring students social network accounts to combat bullying. Should schools be allowed to do this?
No, for many reasons. For one, students don't really get a choice of what school they get to go to. Normally it is whichever school is closest to the student.
We, as adolescents, have to go where the district tells us and do what the district instructs on campus. Now we have to do what they tell us off campus?
If a company wanted to monitor their employees, the employees always have the choice to quit and choose another company to work for. Yet, students can't always choose what district or school that they go to because there may only be one school in the particular area they live in.
Also, we kids do not want to feel as though we're always doing something wrong, or that we have to watch everything we say in fear of all the adults in our lives punishing us.
Well, what happens when a student is posting or messaging abusive speech to another student? Wouldn't it be sensible for the school to monitor such behavior? Doesn't the school have to prevent such harassment on campus, why would it be different off campus?
Bullying is a problem in this country and a lot of bullying occurs over the internet. According to the "I-Safe" foundation, one third of young people have been harassed over the internet. Unfortunately, not even half of those people tell their parents. So, is school monitoring social networks the solution?
No, the simple fact that not even half of kids tell their parents of the harassment shows that the problem with prevention of bullying lies within the relationship between the parent and student. No school can replace that relationship.
The real problem with school monitoring isn't the fact that schools want to stop bullying. It is that when a school monitors students outside of school, it is an invasion of privacy.
In addition, giving that much power to a school administration outside of school can be very dangerous. It can potentially lead a school to be abusive and infringe on first amendment rights.
Videos of physical fights over the years have been posted to Facebook, and dozens of people get suspended. The problem is, there are only two or so people fighting in these videos, however everyone who likes those videos on Facebook gets suspended.
Kids consequently lose part of their academic education because of a "like". With this logic, whatever you like outside of school that the school doesn't like is against the rules.
If schools start monitoring students they become unable to fully express themselves. If someone wants to express that they like two teens fighting over something stupid, then they should be able to, especially outside of school.
In the past few years, several tragic school shootings have happened. Many argue that school monitoring certain posts can help prevent these shootings. Yet, there could be a more efficient and less superfluous way to really help prevent these shootings and not invade student's privacy.
That would be awareness. Instead of the school using tax payer money to fund the monitoring of social networks they could invest in teaching students and parents what to do when there is a post of a potentially dangerous activity that can endanger the school or students.
Another smart decision would be to invest in educating students on what to do against cyber bullying and how to prevent it.
Ultimately, the school's job is not to punish and monitor students, it is to educate.
[/vc_column_text][/vc_column][/vc_row]