Hawks stay undefeated, win 57-44 over Mavs
By TK Johnson
December 14, 2013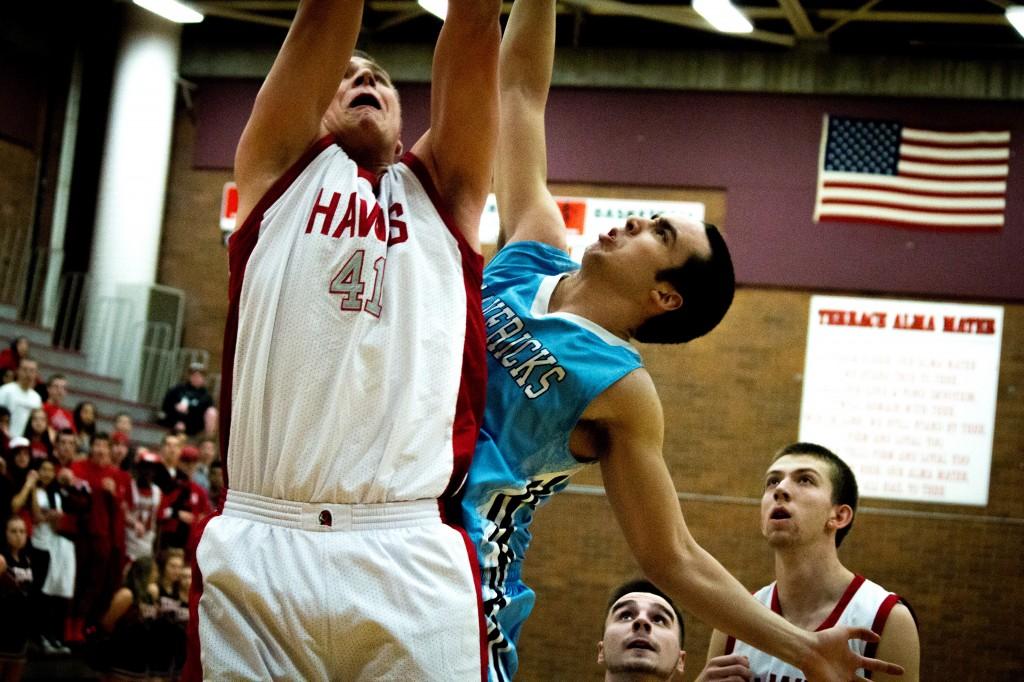 Going into Friday's game, both the Hawks and the Mavericks were undefeated on the year. One team would get their first loss and the other would stay perfect. On Friday night, Terrace kept their perfect season going, defeating the Mavericks 57-44.
So far this year, seniors Loren LaCasse and Greg Bowman have led the Hawks to victory and it was made clear that the Mavs knew that. Meadowdale played a swarming defense which held one job-keep the ball away from LaCasse and Bowman.
At the half, Bowman had scored nine points and LaCasse added six of his own.
With the Mavs keyed on Bowman and LaCasse, fellow senior Yoel Tekle stepped up scoring 11 total points, including nine in the second half alone. Bowman would end up with 16, while LaCasse scored 17 to lead the team.
The win puts Terrace at 1-0 in conference play and 4-0 overall. Tomorrow night, the Hawks will travel to Highline Community College to take on no. 8 Franklin at 7 p.m.