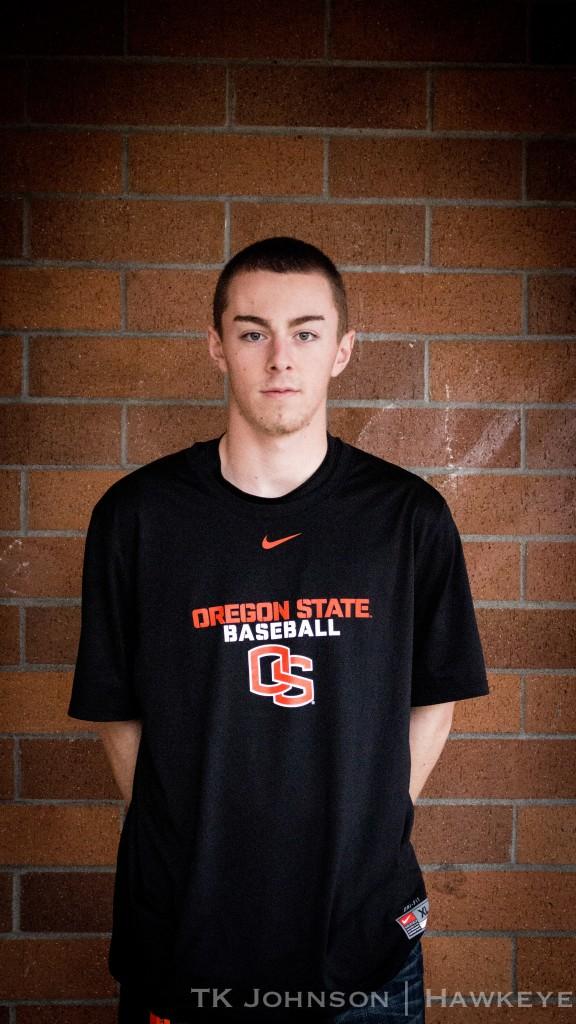 Not that many Sophomores would verbally commit to one of their first collegiate offers or commit in their sophomore year for that, but that is exactly was Mountlake Terrace Sophomore Drew Serres did.
On Oct. 22 2013, Serres verbally committed to play baseball for the Beavers at Oregon State University.
In late August, Serres went down to a prospect camp and did testing and drills. Then on Oct. 4 went to OSU on an unofficial visit. Serres talked with just about all of the coaches and toured the campus.
"I really enjoy the campus. It is all really close and everything is really nice, which helps a lot," Serres said.
Also, Serres got to meet the academic advisor and talk with him about student athletes. Serres talked about how student athletes can get whatever help they need, including tutors at any given point. There's always study hall and different study sessions for the classes. During the summer, there is a program that helps student athletes get more credits.
"The academic part (of OSU) was probably the best thing, that is a reason why I want to go to OSU," Serres said. "If you have a degree it really pays off in the long run."
Serres hopes to major in business marketing.
"They are known nationally for business, and that is what I would like to major in," Serres said.
Story continues below advertisement
In his time visiting at OSU, Serres got to sit down with the Head Coach at OSU, Pat Casey.
"Sitting in the head coaches office of one if the best teams in college baseball was something I will always remember," Serres said.
Serres spent most of his time walking around and talking with the Associate Head Coach and the Recruiting Coordinator at OSU, Pat Bailey.
"Over all it was an amazing day that I will never forget," Serres said.
Serres got to go on field and watch a practice and a scrimmage the team had, giving him a great understanding of how things go at college practice and how hard he needs to work.
"Overall OSU is an amazing college with amazing sports programs," Serres said.
Drew Serres is only a sophomore, so he has three more years of Terrace baseball to look forward too before heading off to Oregon State University and becoming a Beaver.
When asked about his commitment, Serres said, "I'm more than happy with my commitment to play baseball for them (OSU). Go Beavs."