Hawks fight to the end, lose to Chargers 2-1
By TK Johnson
September 27, 2013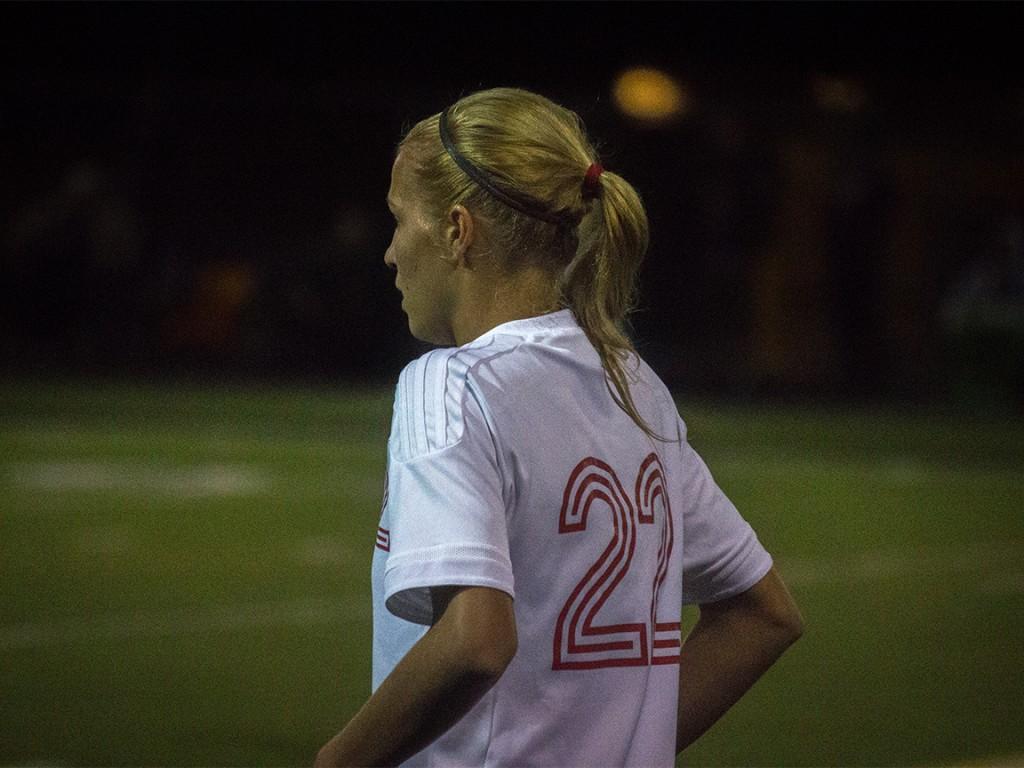 Thursday night, the Mountlake Terrace Hawks women's soccer team suffered another lost, 2-1 against the Marysville-Getchell Chargers at Lynnwood High School.
In the first half the Chargers scored early, which made it 1-0.
Early in to the 2nd half, there was a controversial call of the ball hitting the top of the goal and then going strait down were Terrace's goalkeeper, Amanda Aversano made the stop before it could go into the net.
A few minutes later, now with twenty-two minutes left in the game, the Chargers scored again to make the score 2-0 and that much tougher for the Hawks to come back.
With just over 12 minutes left, junior Riley Zucker would assist fellow junior Lily Hart with what would be the Hawks first goal of the game, the score now 2-1.
The Hawks would get the ball back and head down the field were senior, Maddy Kristjanson would knock in the goal that would have tied the game at two apiece, but unfortunately, it was disallowed and the Hawks would loose 2-1 shortly after.
"[I'm] really proud of our teams effort," Head Coach, Evan Hatch said.
"I want our team to remember that to be a great team, we need to play the full game, like it's the end of the game," Hatch said.
When asked about working on maintaining possession of the ball, Hatch said, "We still have room to improve, but it's was better this game than in the past."
"Possessing the ball in this league (WesCo), is a key to be able to be competitive with the other teams," Hatch said.
The Hawks are now 4-2 for the season.
The next game is Tuesday, October 1st at 7:30 p.m. against Shorewood at Shoreline Stadium.