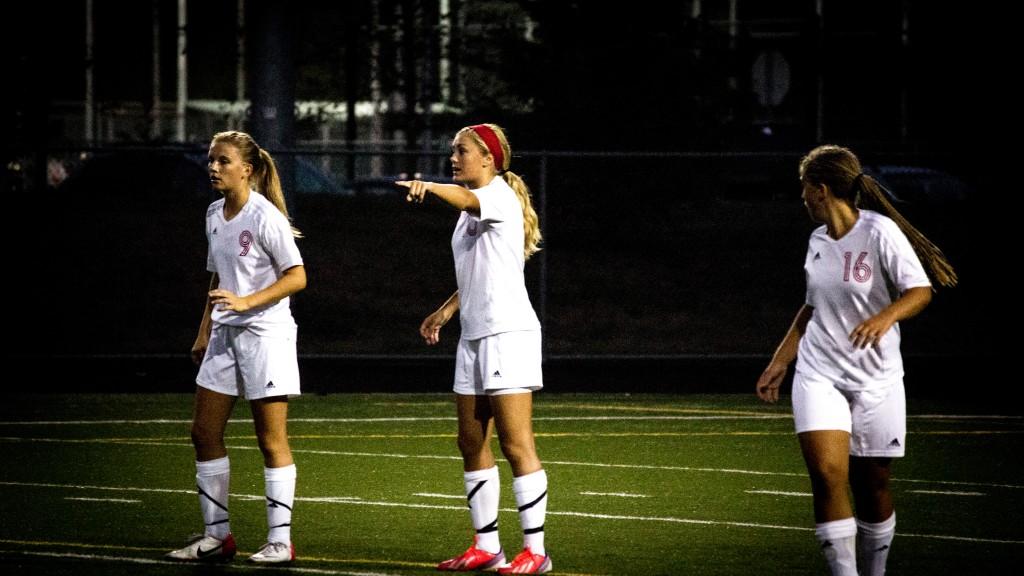 TK Johnson | Hawkeye Staff
Great defense and back-to-back scores seals a season opening 2-1 win for the Hawks.
Thursday night, the Mountlake Terrace Hawks Girls Soccer team took on the Stanwood Spartans in a non-league game, taking place at Lynnwood High School.
The opening half the Hawks were struggling to get into a rhythm and Stanwood led 1-0 at the half. The second half was when the Hawks offense kicked in.
"Particularly, in the second half, when we started too play hard [and] with a lot of effort, and it took the other team by surprise a little bit." Head Coach Evan Hatch said.
With 24 minutes to go in the second half, Lily Hart scored and then, just over a minute later, Riley Zucker scored to give the Hawks a 2-1 one lead and that score would eventually win the game.
"It felt awesome, we tried everything we could to get the ball in. When the ball hit off the post, it just felt amazing." Zucker said.
When asked if she was looking forward to the season, Zucker said, "I'm really looking forward to it. Mr. Hatch is a great coach and we're gonna have an awesome season, a new team pretty much. Terrace is going to be unstoppable this year."
Story continues below advertisement
The defense was a big part of the game. Amanda Aversano was stopping attemped goals constantly and Maddie Kristjanson was leading the defense to shutout the Spartans in the second half.
"I knew it was a tough opponent coming into the game, even with injuries, [Stanwood] still had a strong squad. Communication was the key." Kristjanson said.
This was Coach Hatch's first game at Terrace. "Tonight was the way that I hoped high school soccer would be, it doesn't get any better than that. Our team's goal is to constantly be improving, play hard and have a lot of fun." Hatch said.
The next game is Saturday, September 14th against West Seattle @ Edmonds Stadium, 3PM.