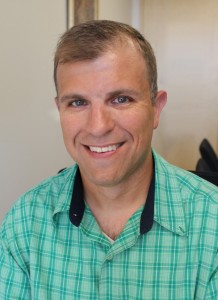 This past weekend I was able to participate in two of my favorite passions – broadcasting Mountlake Terrace High School sports and marathon running. The anticipation leading up to both events was something that I have been constantly thinking about for a couple of months, however I didn't realize how much one would factor into the success of the other until Sunday.
Friday night I got to call play-by-play for the first Mountlake Terrace Hawks football game of the season, a responsibility that I take very seriously and enjoy tremendously. As an alumnus of Mountlake Terrace and someone who has become very fond of the MTHS community, I was disappointed with the results as the Hawks came up short against Stanwood 29-13. However, I still had a great time and found interesting storylines of the evening that factored into the remainder of my weekend. I will expand upon that later on in this blog.
On Sunday I ran a marathon (26.2 miles) up in Skagit County. This was the 17th marathon that I have completed and I had a very specific goal going into this marathon, to finish in a time that was faster than any of my previous marathons, to achieve a personal record. I'm 40 years old and not getting any younger, so achieving personal records in physical endurance sports isn't an easy thing to do for someone who has hit that "over the hill" age. However, I've embraced that challenge and decided that it just means that I have to work that much harder and be more prepared mentally. It also means that I need to be at the top of my game psychologically and that is where Friday night's football game came into play.
Running 26.2 miles is not an easy thing. Your body tends to get very tired and at some point so does your mind. As both start to wear down it is not uncommon for that little voice inside of your head to say "maybe I should slow down or even walk for a few minutes" and that is the last thing you want to do when you are aiming for a personal best and shooting to finish as fast as possible. Over the course of 26.2 miles you have a lot of time to think and I chose to think about a handful of things that happened during the Terrace football game as well as during the broadcast. I used them to motivate me. A few different times when I was tired and needed a mental "edge" to keep pushing forward, I thought back to the game that our quarterback, Justin Hopkins, had on Friday. Justin sprained his ankle in the 1st quarter of play and for a while the Hawks had to use other players to replace him while he received medical treatment. I assumed Justin was not going to return to the game and yet somehow he came hobbling onto the field in the 2nd quarter and was back at quarterback. It was apparent throughout the evening that Justin was in pain and that having Stanwood defenders hitting and tackling him wasn't making his ankle any better, yet he stood his ground and finished the game. To use a marathon phrase, he "crossed the finish line." I kept reminding myself of this as I was getting into the latter part of my marathon. If the Terrace starting quarterback wasn't going to allow himself to quit, then I wasn't about to either. After all, I'm a "Terrace kid" too and that isn't how we do things.
There were three young people that I also thought about while running my marathon, three teenagers who I talked about during our broadcast on Friday night, two from Stanwood and one from Mountlake Terrace. In preparing for our broadcast earlier in the week, I had a phone conversation with Stanwood QB Drew Wright. I called Drew for two reasons – 1) to get information on the Stanwood team that I could use during the broadcast, and 2) to help spread the word to the folks at Stanwood that we would be broadcasting their game live. After talking to Drew for a while I came away thinking that he was a very upstanding young man who embodies what you want from a member of your school and community. As we were about to conclude our phone call Drew asked me, "Can you do me a big favor during the broadcast?" He then went on to tell me that two Stanwood students, Anthony Sundt and Anthony Comstock died over the summer and that it would mean a lot to Drew and the Stanwood community if we would mention them on the air and to do a dedication to their families. I told him that I thought it was a very noble gesture and that I would be honored. Unfortunately, that wasn't the only dedication that we would be doing on Friday night. I received an email from a Terrace friend before Friday's game asking if I would also mention Daniel Ecklund during the broadcast. Daniel was a 2012 alum of MTHS who was killed earlier in the week while skateboarding in Mountlake Terrace.
Having to mention the deaths of three teenagers was the saddest thing I have ever had to broadcast. That is way too young of an age to leave this earth. It is the age at which you are about to embark on so many experiences and life journeys, many of them so wonderful they make some of the other negative moments in your life all worthwhile. I think about my own life and how wonderful it has been. It hasn't always been perfect and there are regrets, but at the end of the day, I am so grateful for the chance to experience so many wonderful things, I can't even imagine not having the chance to be "me" over the past 40 years. To think that Daniel and the two Stanwood students will never have some of those moments is tragic.
I thought about those three teenagers as I pressed toward my marathon goal. About how much I really wanted to achieve my personal record and about how tomorrow and the future are not promised. A reminder to live in the moment and to make the most of it
I used all of these thoughts to keep me going during the marathon, all the way to the finish line. The final result? I finished 26.2 miles in 3 hours 47 minutes and 58 seconds and beat my previous record by more than six minutes. I ACHIEVED MY GOAL AND IT WAS ONE OF THE GREATEST MOMENTS OF MY LIFE! It was an accomplishment that was made possible by a lot of training and hard work, but it was also made possible by events that were tied to a Terrace vs. Stanwood game that took place on Friday night.
Story continues below advertisement
Steve Willits (MTHS 1991) currently works for the Seattle Metropolitan Chamber of Commerce. He is the voice of the Hawks on the Sound Live Sports Network and has been an active member of the Mountlake Terrace Community his entire life. A Hawkeye alumnus, we proudly present Steve's unique perspective on Terrace sports here on thehawkeye.org Stay tuned  every Wednesday for Steve's work.