As seniors begin that grueling process of applying to college Hawkeye wants to help you out. The following information is on the most common colleges that MTHS students apply to.
One piece of information that relates to all of the following schools is the application fees can possibly waived based on the financial need of the applicant. Students can get in contact with the admission office of the school of their choice to find out if they qualify.
Seniors should also be aware that there are numerous scholarship opportunities available for them right now. A good place to start looking is at www.fastweb.com.
Here, a student's information is entered into their database and notifications are sent to the student on what scholarships are available to them based on their circumstances.
There is additional information on these colleges and others at www.collegeboard.com.
University of Washington
Seattle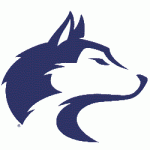 This is a popular choice among many of the seniors at Terrace. The UW is accepting applications until Jan. 15, 2011, unless a student is planning on applying as a priority application, which is due by Dec. 1, 2010.
All students will know whether they were accepted by April 15, 2011. The University of Washington has not posted on www.collegeboard. com how much financial aid they have provided in grants or scholarships. The University of Washington applications are available on their website starting Oct. 1, 2010. With each application to the UW, a fee of $60 must also be submitted. Visit U-Dub's website at www.washington.edu.
Story continues below advertisement
Washington State University
Pullman
To the Coug fans planning on applying for the fall of 2011, expect to see the application on the WSU website sometime in the first two weeks of September.
Students can receive an email notification to get more information. Just check out www.wsu.edu.
Priority applications to Washington State will be accepted until Jan. 31, 2011. The priority deadline for financial aid is Feb. 15, 2011. Each application has a fee of $50 that must be submitted with the application.
WSU is one of the largest residence universities in the nation with more than 300 clubs and one of the largest intramural programs in the world. Although it is roughly 300 miles away, WSU remains a popular choice among many Terrace students.
Western Washington University
Bellingham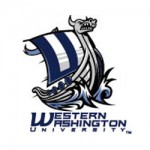 Thinking of attending the college up north, eh? Western Washington University will start reviewing applications on Oct. 1. The regular application deadline is March 1, 2011. The financial aid priority deadline is Feb. 15, 2011.
As with most colleges, Western has an application fee of $50 that is submitted with the application. Western is highly recommended for those interested in teaching degrees. Students can request information from Western by visiting their website www.wwu.edu. A plus to attending Western is the proximity to Canada, which gives students an insight into a culture that is similar, but still maintains its differences.
Central Washington University
Ellensburg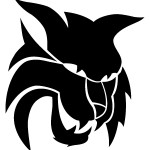 To those who want to represent Central Washington University located in Ellensburg, just know that priority applications are due on Oct. 1. There is no deadline for regular applications.
Financial aid priority deadline is March 1, 2011. The fee to apply to Central is $55 to be submitted with the application.
Central's campus has recently received numerous upgrades and features an excellent student center and modern dorm rooms.
Roughly 95 percent of Central's students are from Washington, which gives students a great way to make regional connections with peers. For more information on Central visit www.cwu.edu.