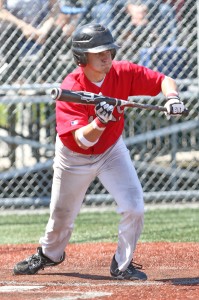 Andrew Woeck has had an outstanding year for the Men's Baseball Team, which is now one win away from a berth in the state playoffs.  They play on Tuesday, April 25th, 2010, against Marysville-Pilchuck at MTHS.  Despite the team's busy schedule, I had the opportunity to sit down with Woeck and ask him a variety of questions.
Q: First off, how many years have you been playing baseball?
A: Since I was five.  I'm 18 now, so 13 years.
Q: What is the best aspect of your game?
A: I'm extremely competitive.
Q: You've piled up many strikeouts this year, how have you been able to do that?
A: I try to mix up my pitches and change things up.  I throw hard but throwing hard isn't always enough.
Q: As a captain, how do you think your leadership has impacted the team?
Story continues below advertisement
A: We're a young team… Me and our other co-captain Chris [Raunio] have kept the team working hard.
Q: How did you prepare in the offseason for this spring?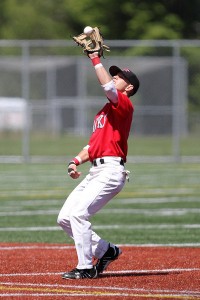 A: I don't really have an offseason because I play year-round.  But I've been in the weight room, getting my arm stronger.
Q: Any plans for baseball beyond high school?
A: I've gotten lots of offers.  There's a possibility of getting drafted …For sure though, I'll be going to Western Nevada.
Q: What interests do you have outside of baseball?
A: I love playing basketball, football, lots of other sports, and fishing.
Q: Who is your favorite baseball player, and who do you try to emulate?
A: Favorite baseball player would be [Los Angeles Angels outfielder] Vladimir Guerrero.  He's a hard worker.  But because I'm a pitcher, I try to play like [San Francisco Giants pitcher] Tim Lincecum.