Vandals damage several windows at MTHS
By Will Khadivi
April 29, 2013
Students arriving to school on Monday were greeted by broken windows and shards of glass on the floor of the HUB. According to a post on the MTHS Facebook page, the vandalism took place just before 2 a.m. on the morning of Saturday, April 27.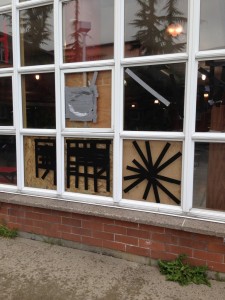 In addition to the HUB, the windows of at least one classroom also sustained damage.
Administrators are urging anyone with additional information about this vandalism to come forward. Those with information can report to the anonymous Edmonds School District tip-line at (425) 431-7010. Information can also be shared via the main office.
Administrators and custodial staff were not immediately available for comment late Monday.
Stick with The Hawkeye for continuing updates on this story.