Chamber Winds light up the stage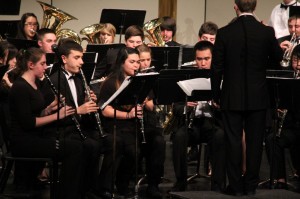 Chamber Winds put on a show at the Spring Band Concert on March 9.
The atmosphere of the MTHS theater sparked with excitement while they played "Sleep," "Florentiner March," and "Rise of the Fire Bird" in unity.
Darin Faul is the director of instrumental music directing the ensemble.