MTHS graduate killed by lion in California
By Will Khadivi
March 10, 2013
Dianna Hanson, a 2007 graduate, was killed by a lion at the Northern California wildlife park where she was an intern. She was 24 years old.
Hanson was found dead by investigators in an enclosure and the lion was shot dead by sheriff deputies.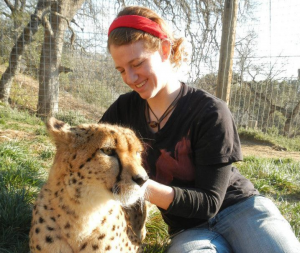 "Dianna was just a really outstanding young woman at our school," Principal Greg Schwab said. "She was a student leader, she was actively involved in sports and just a really well loved student when she was here. Our hearts go out to her family as they process this really tragic event."
Hanson's death has brought media attention to MTHS and it has sparked a national conversation about the enclosure of large animals.
After MTHS, Hanson graduated from Western Washington University.
A memorial service "honoring and celebrating" the life of  Hanson will be this Saturday at 8 pm. in the Mountlake Terrace High School courtyard, located in the back of the school.
Those attending are invited to bring pictures to share during the event, which will include a candlelight vigil.