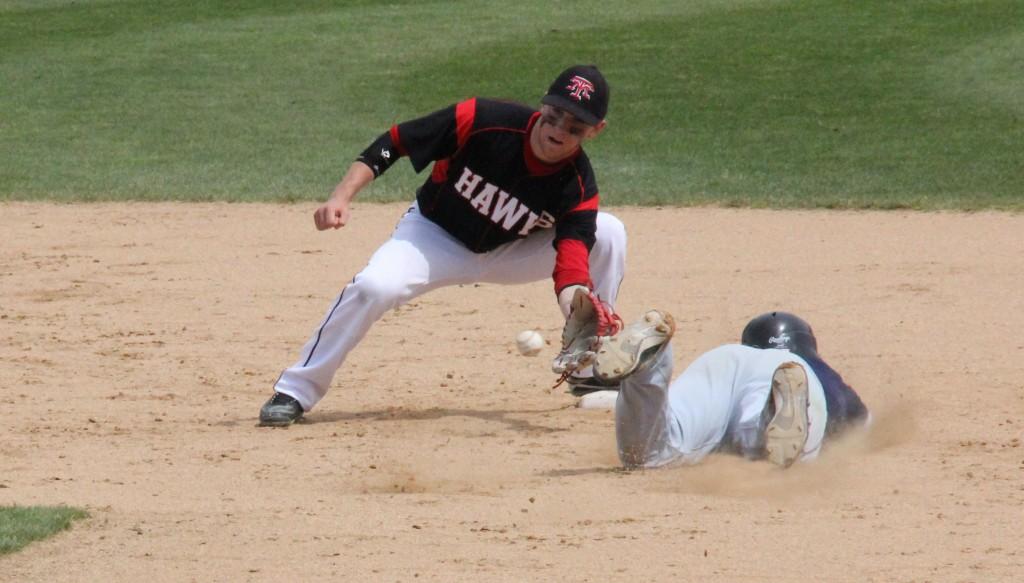 It's hard to find something that was normal or routine for the Hawks in their game against Glacier Peak Saturday for a state berth.
How's this for a box score: 8 runs on 14 hits and 8 errors. And the Hawks lost 9-8 after leading 7-2. Weird? That's an understatement.
Maybe it was a sign when the Hawks' ace, senior Kevin Sheets, was pegged on his
throwing shoulder by a line-drive during warm-ups, then valiantly recovered to pitch brilliantly only to have his defense make 8 errors. Add to that a player ejection, two
triples, a near-homerun, a vuvuzela warning (no joke) and the fact that the Hawks had the tieing and winning runs in scoring position with their best hitter up in the
bottom of the 7th inning with 2 outs, made for an entertaining, yet frustrating finish to a season where the Hawks showed flashes of brilliance.
Still, the Hawks graduate just five players of the 22 who saw varsity action this season, and the entire infield and seven pitchers return.
Story continues below advertisement