Men's Basketball: Losing skid ends at seven
By AnhViet Nguyen
January 13, 2011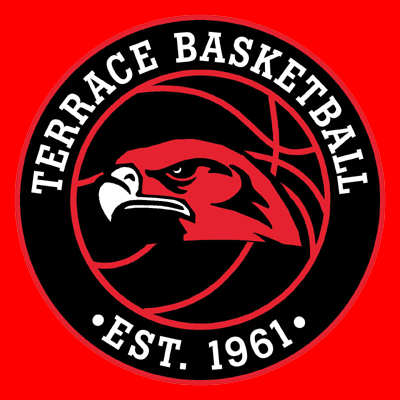 With a 61-36 win over Lynnwood on Tuesday night, the Mountlake Terrace men's basketball team (5-8, 4-4) snapped a seven game losing streak.
The streak began back on Dec. 17 when the Hawks fell to WesCo 3A favorite Glacier Peak in a home game. The next game against Oak Harbor looked to be in the Hawks' favor, as Oak Harbor was sitting near the bottom of the league standings.  The Hawks led by double digits entering the second half before things began to unravel.  A third quarter run behind Oak Harbor's hot shooting buried the Hawks for the rest of the game as Oak Harbor went on to win 69-62.  A long, miserable bus ride back home to Mountlake Terrace was only the beginning of the Hawks' troubles.
Exactly a week following the debacle in Oak Harbor, the Hawks hosted a two-day holiday tournament in the Terraceum.  Terrace played district rival Edmonds-Woodway in the tournament's opening game and was hanging on to a comfortable six point lead entering the fourth quarter.  Edmonds-Woodway continued to chip away at the Hawk' lead and closed to within one point with seven seconds on the game clock.  Then came Devin Joseph's buzzer-beating shot that sank the Hawks for the third straight game.  Fortunately for the Hawks, they had another game the following night against a Snohomish team that was lurking near the bottom of the WesCo 4A standings.  Only it turned out to be more of the same with Terrace blowing another lead at halftime and ultimately losing 54-53.
Then came another tough week against 3A opponents Shorecrest and Meadowdale and Monroe, the top team in WesCo 4A North.  The Hawks dropped all three games despite coming close in a road test against Meadowdale.  Ultimately, key mistakes and lapses hurt the Hawks and sent them to 4-8.
Finally, the Hawks pulled out a victory over a struggling Lynnwood team.  However, Terrace doesn't mind who they beat or how they beat them.  The only thing that matters is that the team is back on track and still in a good position heading into the final weeks of the season.