Terrace's Kontagious Movement making waves
By Hawkeye Staff
September 1, 2010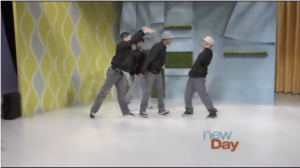 From today's KING-TVs New Day NW: "Kontagious Movement is a hip hop dance crew who first came together at Mountlake Terrace High School. Since coming together, they've opened for the "America's Best Dance Crew" tour and can be seen in a commercial for LifeWise Insurance running on TV now. But last month the crew wowed judges to win the first ever World of Dance competition held in Auburn.
If you want to learn how to dance like them, Kontagious Movement is holding three hour-long dance workshops from 7:30-10:30pm on Sunday, Sept. 19, at Westlake Dance Center."
More to come from the Hawkeye, in the meantime, check out this video.