Falk selected as permanent assistant principal
Principal Greg Schwab announced to staff via email Monday night that current interim assistant principal Dan Falk will be filling the position permanently.
In an email sent to MTHS staff, Schwab said, "[Falk] did an outstanding job in all aspects of the application process and through the process, and through his work this year as an Interim AP, he demonstrated his capacity for the position."
Falk began as interim assistant principal in Sept. 2013, when Scott Morrison left his position as one of the two assistant principals at MTHS to become principal at College Place Elementary School.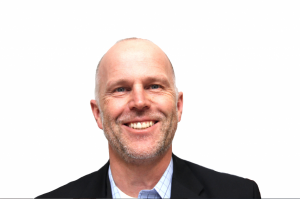 Falk completed the Danforth Educational Leadership Program at the University of Washington four years ago, while he completed his internship at MTHS as an administrator.
Prior to accepting the interim assistant principal role, Falk had taught humanities at Terrace since 2002. He worked closely with other humanities teachers, namely Steve Merlino and Chris Ellinger.
Related Story: Falk adjusting well to assistant principal position
Leave a Comment
Your donation will support the student journalists of Mountlake Terrace High School. Your contribution will allow us to cover our annual website hosting costs and assist students in need so they can attend state, regional and national conventions.
About the Contributor
Nick Fiorillo, Editor-in-Chief
Nick Fiorillo is the Editor-in-Chief of the Hawkeye and thehawkeye.org. This is Nick's second year of serving as editor. Last year, he led the Hawkeye in one of the organization's most dramatic transformations in decades, replacing the broadsheet newspaper with a feature based newsmagazine and an emphasis on online content.
Prior to serving as editor-in-chief, Nick was the local news editor during his sophomore year and was a staff reporter during his freshman year.
Nick was named as the 2014 Free Spirit Scholar from Washington state, and traveled to Washington, D.C. as the Washington state delegate to the 2014 Al Neuharth Free Spirit and Journalism Conference. He has received several state and national awards for journalism, including several JEA National Write-off Competition Awards. He was recently awarded the rating of "Superior" for Editorial Writing at the Spring 2014 JEA/NSPA High School Journalism Conference in San Diego, Calif.
His interests include journalism, politics, public policy, law and education. He plans on attending a four-year university and majoring in political science and social policy.
You can view his pressfolio here.
Twitter: @nick_fiorillo
LinkedIn: Nick Fiorillo