Drugs a key factor in former student's homicide
Police have confirmed that drugs played a role in the homicide of 2011 MTHS graduate Forest Jackson early Saturday morning.
Mountlake Terrace Police Department (MTPD) Commander Doug Hansen said the suspect in the homicide, 20-year-old former MTHS student Toby Sauceda, was under the influence of drugs when he allegedly fatally stabbed Jackson with a "large kitchen knife." Sauceda is being held at the Snohomish County Jail on a $1 million bond.
Hansen said a woman made a 911 call at 1:48 a.m. on Saturday at the 6300 block of St. Albion Way and said her roommate had been stabbed and was dying. The woman reportedly told 911 that it was a friend who had stabbed Jackson and then left the apartment.
Hansen said "within seconds" of the woman's call, 911 received a call from Sauceda who reportedly told the dispatcher that he had "killed his best friend."
"Officers got [to the apartment complex] when [Sauceda] was still on the line talking to our dispatch center," Hansen said.
"[Sauceda] was in the apartment complex still, near the office, and they arrested him there, took him into custody. He had some blood on him," Hansen said. "Then [police] went into the apartment and found the victim and at that point the aid crew was there and the victim was deceased."
Hansen said the killing happened as a result of an argument over the prescription drug Xanax.
"[Sauceda] wanted his pills and they felt that he was already under the influence and [Jackson's female roommate] didn't want to give them to him," he added.
Hansen also said the woman had used Xanax earlier that night. Sauceda was reportedly a friend of Jackson's and had been at the apartment prior to the homicide.
Hansen said Sauceda has a history of drug use and violence, citing Sauceda's pending felony assault charges from unrelated incidents that Hansen said were "within the last six weeks."
The timeline in addressing the case is quite uncertain because of the strain the aftermath of the recent Oso landslide has put on  local law enforcement agencies and medical examiners, Hansen noted.
He said the issue of abuse of prescription drugs is one that police address frequently.
"There was a time period when it was really noticeable and I think with the Oxycontin being manufactured differently we've seen a little bit of a drop in that," Hansen said. "And now with marijuana being legalized more people are prescribing that to themselves or whatever, but there's always been and always will be people who abuse their prescription medications."
He concluded, "It's a tragic situation involving drugs and young people."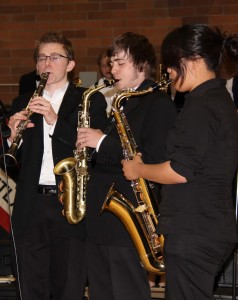 About the Writer
Nick Fiorillo, Editor-in-Chief
Nick Fiorillo is the Editor-in-Chief of the Hawkeye and thehawkeye.org. This is Nick's second year of serving as editor. Last year, he led the Hawkeye in one of the organization's most dramatic transformations in decades, replacing the broadsheet newspaper with a feature based newsmagazine and an emphasis on online content.
Prior to serving as editor-in-chief, Nick was the local news editor during his sophomore year and was a staff reporter during his freshman year.
Nick was named as the 2014 Free Spirit Scholar from Washington state, and traveled to Washington, D.C. as the Washington state delegate to the 2014 Al Neuharth Free Spirit and Journalism Conference. He has received several state and national awards for journalism, including several JEA National Write-off Competition Awards. He was recently awarded the rating of "Superior" for Editorial Writing at the Spring 2014 JEA/NSPA High School Journalism Conference in San Diego, Calif.
His interests include journalism, politics, public policy, law and education. He plans on attending a four-year university and majoring in political science and social policy.
You can view his pressfolio here.
Twitter: @nick_fiorillo
LinkedIn: Nick Fiorillo